A novel by Swedish writer Ann-Helen Laestadius about a woman's struggle to defend her indigenous heritage in Sapmi will get the full Netflix treatment.
The novel, Fly, is set in the Arctic and follows the story of a young Sami girl named Elsa as she navigates a world of violence and bigotry towards her culture.
Laestadius could not immediately be reached for comment through her literary agency, but in a press release released by Netflix, she said it was an important time to put Sami culture in the spotlight.
"I'm over the moon," Laestadius said. "For me, as an author, it's of course a dream to see my book adapted into a film and to reach a whole new audience around the world. And I'm incredibly happy that Netflix – with its reach – is choosing to shed light on a Sami story in an important way.
"I recognize myself in this story"
The script for the Netflix movie will be written by Peter Birro and directed by She Marja Eira.
"It is time for the world to know this story and what is happening in Sapmi today," Eira said.
"I am a reindeer owner myself and I recognize myself in this story. I also know that my Aboriginal brothers, sisters and ancestors are with me. I'm proud and grateful that Netflix and Ann-Helen Laestadius gave me this opportunity, and I can't wait to bring it to a new audience.
Laestadius will serve as executive director.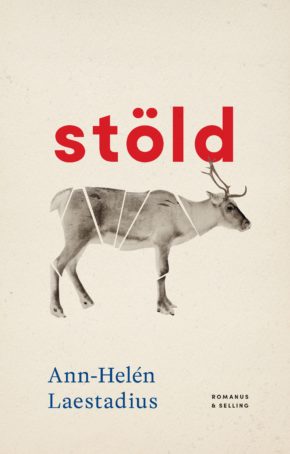 Fly was originally released in Sweden in 2021 and won that country's award Book of the year also in 2021.
Since then, the book has been sold in more than 20 countries, including Canada.
Global release scheduled for 2024
Laestadius, who describes himself as being of Sami and Tornedalian descent (a Finnish minority in Sweden) hails from the Arctic town of Kiruna in Sweden.
She started out as a YA and author of children's books.
Fly is her first novel for adults.
film for Fly will take place in Sapmi from spring 2023.
The film version of Fly is slated for worldwide release in 2024.
Write to Eilís Quinn at eilis.quinn(at)cbc.ca
Northern Related Stories:
Canada: The 2022 Arctic Arts Summit kicks off on June 27 in Yukon, Canada, Looking at the Arctic
Finland: 70th annual reindeer cup races held on frozen Lake Inari, The Independent Barents Observer
Russia: German project to host everything published in Siberian and Arctic languages ​​to seek new funding, Eye on the Arctic
Sweden: Sweden and Norway team up to preserve ancient rock carvings, Radio Sweden
United States: The American cartoonist says his new book on Canada's Indigenous history has helped him decolonize a part of himself, Radio-Canada News